Our personal spaces are more crucial than ever in the chaotic society we live in today. Creating an aesthetically pleasing and peaceful atmosphere can significantly improve your well-being, whether you're studying, working from home, or just searching for a place to unwind. Indoor plants are one of the best ways to enhance your personal space, and thanks to the ease of online shopping, you can now explore a wide range of possibilities without ever leaving your house.
Indoor plants not only add a touch of natural beauty but also offer numerous benefits for your physical and mental health. They purify the air, reduce stress, and create a calming atmosphere that can help you unwind after a long day. With the rise of e-commerce, it has never been easier to browse and buy indoor plants from the comfort of your own home. In this article, we will explore some popular online indoor plants that you can easily acquire to beautify your personal space.
Snake Plant (Sansevieria trifasciata)
Also known as the mother-in-law's tongue, the snake plant is a hardy and low-maintenance choice. It thrives in low-light conditions and requires minimal care, making it perfect for beginners. Its upright, sword-like leaves add a contemporary touch to any room, and its air-purifying qualities make it a must-have for any indoor space.
Pothos (Epipremnum aureum)
Pothos is another excellent choice for those new to indoor gardening. Its vibrant green, heart-shaped leaves trail elegantly from hanging pots or can be trained to climb on trellises. Pothos can thrive in a variety of light conditions and is known for its air-purifying abilities.
Peace Lily (Spathiphyllum)
Peace lilies are renowned for their elegant, white, lily-like blooms and glossy green leaves. They are not only visually appealing but also excellent at removing indoor pollutants. These plants prefer low to moderate light, making them ideal for bedrooms or living rooms.
Fiddle Leaf Fig (Ficus lyrata)
If you're looking for a statement piece, the fiddle leaf fig is a stunning choice. Its large, glossy leaves create a dramatic and tropical feel in any room. While it requires a bit more attention regarding light and humidity, the beauty it brings is well worth the effort.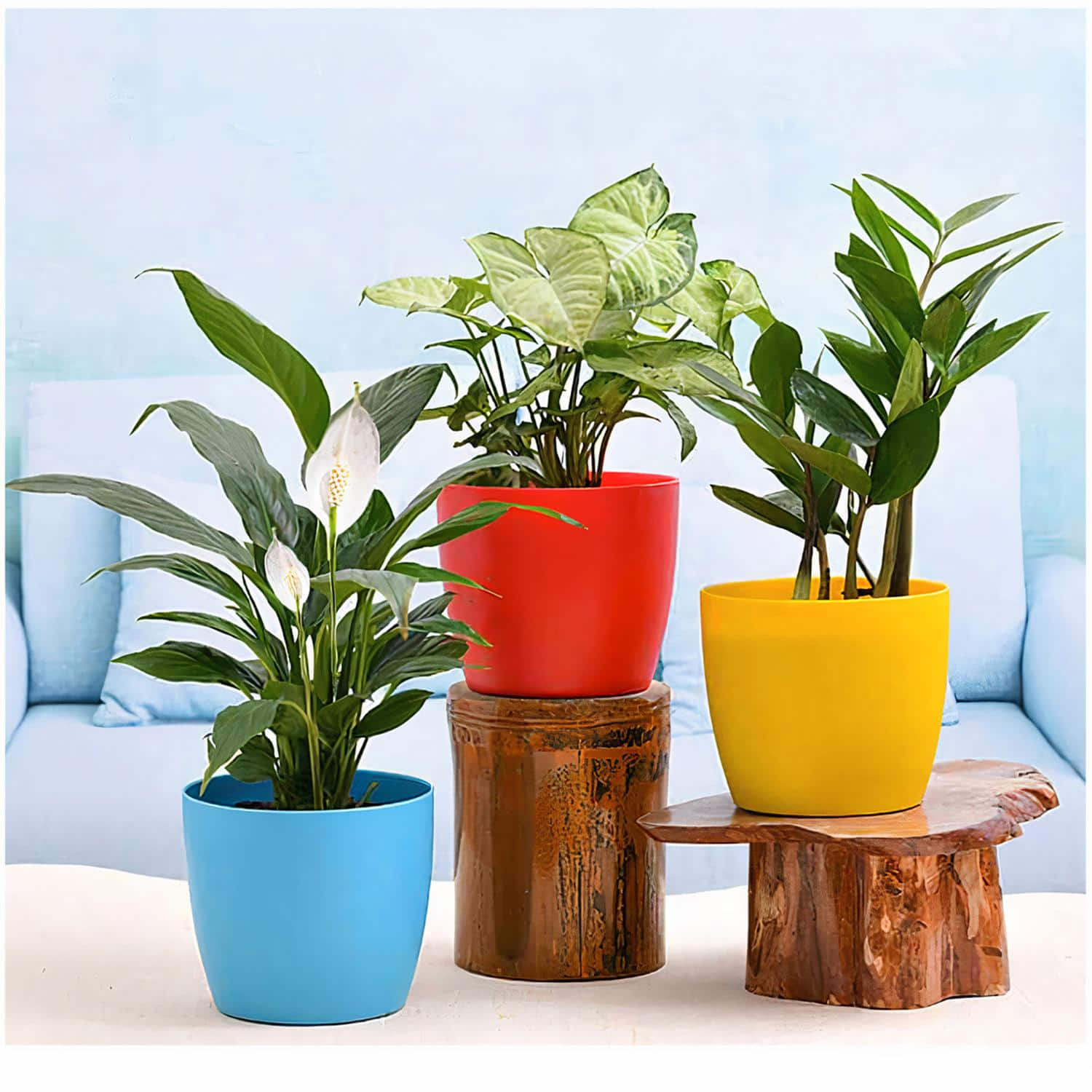 ZZ Plant (Zamioculcas zamiifolia)
The ZZ plant is virtually indestructible, thriving in low light and enduring periods of neglect. Its glossy, dark green leaves add a sleek and modern touch to your space. It's an excellent choice for those with a busy lifestyle or a tendency to forget about their plants.
Monstera Deliciosa
The Monstera, with its unique split leaves, has become a symbol of modern interior design. This tropical plant can grow to impressive sizes, making it a fantastic focal point for any room. It enjoys a moderate amount of humidity and indirect, bright light.
Rubber Plant (Ficus elastica)
Rubber plants are known for their attractive, thick, glossy leaves. They are relatively easy to care for and can adapt to various light conditions, although they prefer bright, indirect light. A well-maintained rubber plant can add a touch of sophistication to your personal space.
Consider the specific maintenance requirements of each plant as well as the lighting in your home when buying indoor plants online. As some online retailers offer a variety of options to suit your aesthetic preferences, pay attention to the potting and sizing options that are available as well.
In conclusion, adding indoor plants to your personal space is an affordable and rewarding way to make it feel cozier and healthier. You have access to a wide range of options on the online market, allowing you to select plants that not only enhance your environment but also suit your preferences and way of life. You can take advantage of the many advantages of nature indoors and transform your space into a tranquil oasis that showcases your individual style by incorporating these green companions into your living or working area.
Visit the website link to read more blogs.