The growing popularity of tech solutions in businesses across industries is leading to unexpected changes in the market. Thus, embracing the latest technologies is the only way companies can stay ahead of their competitors.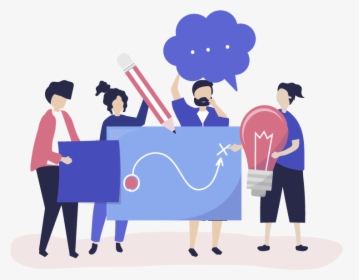 While some organizations hire in-house developers to fulfill their requirements, many are opting for a dedicated software development team. In this blog, we will learn all about a dedicated development team, and why you should hire them.
What is a Dedicated Development Team?
A dedicated development team is a group of remote developers hired by companies on a long-term basis. Dedicated developers mean that these experts will work solely for the hired organization on whatever project they need assistance for.
This team can include various professionals like developers in specific technologies, website designers, QA engineers, etc. Based on the project requirements, business owners can reach out to a reliable outstaffing company, and hire a dedicated team.
Even though the dedicated development team will be in a different location, they will work with their employer in sync. This approach to hiring developers has gained immense popularity because of the numerous benefits it facilitates a business with.
What are the Advantages of Hiring a Dedicated Development Team?
There are many advantages to hiring a dedicated team for your development project. Let us look at some of them.
This hiring model lets you expand your search for the best developers beyond geographical boundaries. You will have access to a global pool of talent with advanced skills and varying experience in the industry.
By exploring your choices smartly, you can hire the top developers who are a perfect fit for your project needs. Besides, with the increasing global talent shortage, the more options you have, the better.
Working with a remote software development team can help you save significantly off your budget. For example, you can cut down on expenses such as office space, recruitment costs, employee benefits like medical coverage, and more.
You simply have to hire your dedicated development team and assign them the work. The only cost you have to cover is the salary that your remote team will charge based on the work.
By delegating your development project or specific tasks to a dedicated team, you can enhance overall business productivity. The hired professionals will be already familiar with the remote working environment and start the work as soon as you hire them.
Moreover, hiring a dedicated team of developers also frees up your in-house employees to focus on other important things. It is a major benefit that all businesses can benefit from in today's fast-paced world.
Complete Control Over Developers
Hiring dedicated developers from an outstaffing company lets you establish full control over the team. It means after you recruit top developers, you can delegate tasks and manage workflow on your terms.
Many businesses refrain from hiring remote developers because they don't want to give up command over their projects. Therefore, this hiring model is ideal as it ensures that you get to work with remote developers without losing your management power.
Wrapping Up
Whether you are looking to Hire Android Application Developers or any other, hiring through the dedicated team model is the best option. It allows you to save money, and time, enhance workflow, and most importantly choose from a wide range of IT talent.
So, bring together a team of the best developers for your project today, and add value to your business.
Also Read Blog on School Management System