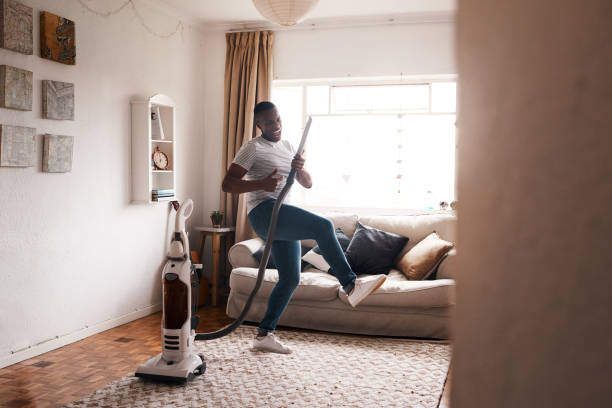 Introduction:
Living in a small space can be both cozy and challenging. While it offers simplicity and efficiency, keeping a small living space clean and organized can sometimes feel like a daunting task. However, with the right strategies and a bit of creativity, you can maximize the potential of your small space and create a tidy and inviting environment. In this blog post, we will explore some practical cleaning and organizing tips specifically tailored for small living spaces.
Declutter Regularly:
In small living spaces, clutter can quickly accumulate and make the area feel cramped and disorganized. Regular decluttering is essential to maintain a clean and open space. Take the time to assess your belongings and let go of items you no longer need or use. Embrace a minimalist mindset and prioritize quality over quantity. Simplifying your possessions will not only make cleaning easier but also create a sense of spaciousness.
Optimize Storage Solutions:
Effective storage solutions are key to organizing a small living space. Utilize every inch of available space by investing in practical storage options. Use vertical storage such as wall shelves, hanging organizers, and overhead cabinets to maximize storage capacity. Consider multi-functional furniture pieces with built-in storage compartments. Utilizing under-bed storage or ottomans with hidden storage can help keep your space clutter-free.
Establish Cleaning Routines:
Consistency is crucial when it comes to cleaning small living spaces. Establish a regular cleaning routine that fits your lifestyle. Dedicate specific days or time slots for different cleaning tasks such as dusting, vacuuming, and mopping. Breaking down the cleaning tasks into smaller, manageable chunks will make them less overwhelming and ensure that your small space stays clean and tidy.
Embrace Simplicity in Decor:
When decorating a small living space, simplicity is key. Avoid overwhelming the space with too many decorative items or bold patterns. Opt for a minimalist approach with a few carefully selected pieces that reflect your personal style. Choose light and neutral colors for walls and furniture to create an illusion of more space. Keep decor minimal and functional to maintain a clean and uncluttered look.
Utilize Space-Saving Furniture:
Invest in space-saving furniture that is specifically designed for small living spaces. Look for pieces that can serve multiple purposes, such as a sofa bed or a dining table with folding sides. Collapsible or stackable furniture can be easily stored when not in use, freeing up valuable space. Choose furniture with built-in storage compartments to maximize functionality.
Create Zones and Use Dividers:
Dividing your small living space into functional zones can help create a sense of organization and separation. Use dividers or furniture placement to define different areas such as a living area, workspace, and sleeping area. This allows for a more organized layout and makes it easier to maintain cleanliness in each designated zone.
Maximize Natural Light:
Ample natural light can make a small space feel brighter and more spacious. Remove heavy window coverings and opt for light-filtering curtains or blinds that allow natural light to flow in. Keep windows clean to maximize the amount of light entering the space. Additionally, strategically placing mirrors can help reflect light and create an illusion of more space.
Adopt Efficient Cleaning Tools:
In small living spaces, efficiency is key when it comes to cleaning. Invest in cleaning tools that are specifically designed for small spaces, such as a compact vacuum cleaner or a handheld dusting tool. Microfiber cloths and mop heads are excellent choices for their efficiency in picking up dust and dirt. These tools will help you clean effectively while maneuvering easily in tight spaces.
Embrace Vertical Storage:
Utilize vertical space to its fullest potential. Install floating shelves or wall-mounted organizers to store books, decorative items, and essentials. Vertical storage not only helps declutter surfaces but also draws the eye upward, making the space appear larger. Consider utilizing the back of doors with hooks or hanging organizers to store items like coats, bags, and accessories.
Maintain a Clutter-Free Mindset:
Finally, maintaining a clutter-free mindset is essential for long-term success in keeping a small living space clean and organized. Cultivate a habit of returning items to their designated places after use. Regularly reassess your belongings to prevent unnecessary accumulation. By adopting a clutter-free mindset, you'll be able to enjoy a clean, organized, and stress-free living space.
Conclusion:
Living in a small space doesn't mean compromising on cleanliness and organization. By implementing these cleaning and organizing tips, you can transform your small living space into a functional, clutter-free oasis. Embrace minimalism, utilize smart storage solutions, establish professional cleaning routines, and prioritize simplicity in decor. With a little effort and creativity, you can make the most of your small living space and create a harmonious environment that feels spacious and inviting.