In the fast-paced world of e-commerce, staying ahead of the latest trends is crucial for the success of any online business. Shopify, one of the leading e-commerce platforms, continuously evolves to meet the changing needs of its users. In this article, we will explore the latest Shopify trends for 2023 that you need to know in order to thrive in the competitive online marketplace.
Latest Shopify Trends to Follow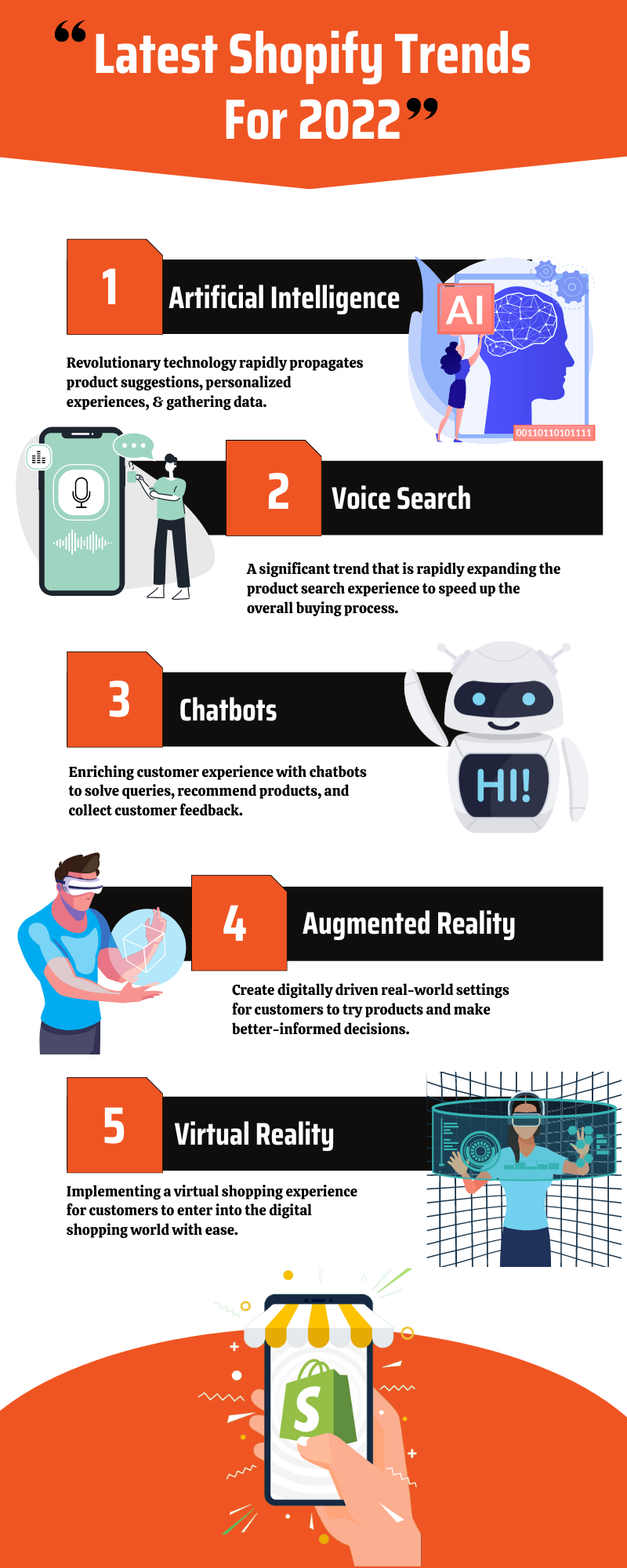 1. Artificial Intelligence (AI)
Artificial Intelligence has revolutionized various industries, and e-commerce is no exception. In 2023, the integration of AI in Shopify stores is expected to increase significantly. AI-powered tools can enhance customer experiences by providing personalized recommendations, chatbot support, and streamlined inventory management. By leveraging AI, Shopify merchants can automate tasks, analyze data more efficiently, and deliver tailored shopping experiences to their customers.
2. Chatbots
Chatbots have become an integral part of customer support in the e-commerce industry. These automated conversational agents can provide instant assistance to customers, answer frequently asked questions, and help guide shoppers throughout their buying journey. In 2023, we can expect more advanced chatbot functionalities integrated into Shopify stores, allowing merchants to provide real-time support and improve customer satisfaction.
3. Augmented Reality (AR)
Augmented Reality has the potential to transform the way consumers shop online. By overlaying digital elements onto the real world, AR technology enables customers to visualize products in a virtual environment. Shopify has already started incorporating AR features, such as AR product visualization and virtual try-on, into its platform. In 2023, we anticipate further advancements in AR integration, enhancing the online shopping experience and reducing purchase hesitation.
4. Virtual Reality (VR)
Virtual Reality offers immersive experiences that can transport customers into virtual storefronts or product demos. Although still in the early stages of adoption, VR holds immense potential for e-commerce. In the coming year, we can expect to see more experimentation with VR in Shopify stores, enabling shoppers to explore products and make informed purchasing decisions without leaving their homes.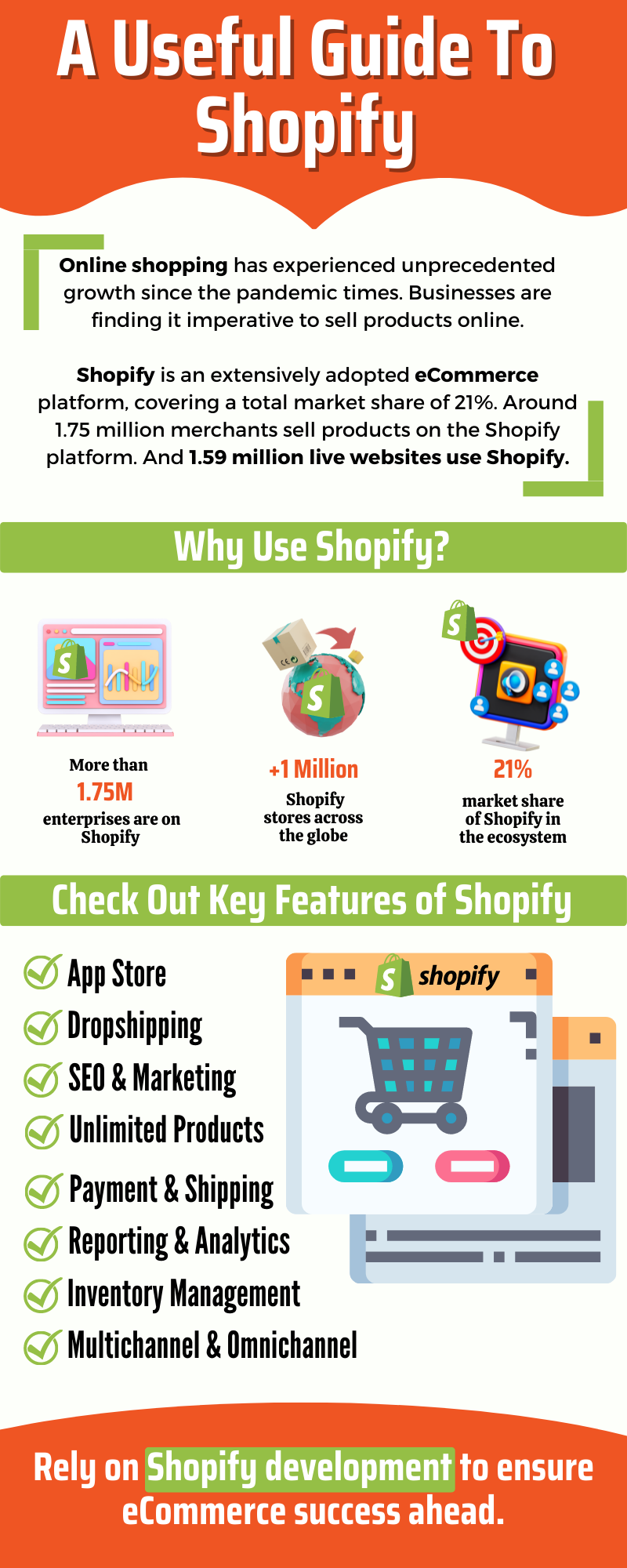 5. Voice Search
The rise of voice assistants and smart speakers has changed the way people search for information and make purchases. Integrating voice search capabilities into Shopify stores can provide a seamless shopping experience for customers who prefer using voice commands. Optimizing product listings and content for voice search will be a crucial aspect of e-commerce SEO in 2023.
6. Customer Reviews
Customer reviews play a vital role in establishing trust and credibility for online businesses. Shopify recognizes the importance of customer feedback and has been continuously improving its review and ratings system. In 2023, we can expect more emphasis on customer reviews, with enhanced review features, social proof integrations, and automated review request mechanisms to boost conversion rates.
7. Community Expansion
Building a community around your brand can drive customer engagement and loyalty. Shopify understands the power of communities and has been focusing on expanding its community-building capabilities. In the upcoming year, we anticipate new features and tools that empower Shopify merchants to foster stronger connections with their customers, such as forums, user-generated content platforms, and exclusive membership programs.
Conclusion
As we venture into 2023, staying up-to-date with the latest trends in the e-commerce landscape is vital for Shopify merchants. The trends mentioned above, including Artificial Intelligence, Chatbots, Augmented Reality, Virtual Reality, Voice Search, Customer Reviews, and Community Expansion, are set to shape the future of online retail. By embracing these trends and leveraging the power of Shopify, businesses can enhance their online presence, drive customer engagement, and ultimately achieve long-term success in the dynamic world of e-commerce.
At ShopifWebsitebuilder, we're passionate about building long term relationships with our clients. We hope to do the same with you if you decide to work with us on your Shopify store setup.